I wish i was like you by Luca Onorati, Francesco Gargamelli
Director: Luca Onorati, Francesco Gargamelli

Country of origin: Italy

Country of Filming: Italy

Film Language: Italian

Category: Documentary (budget over $5k USD)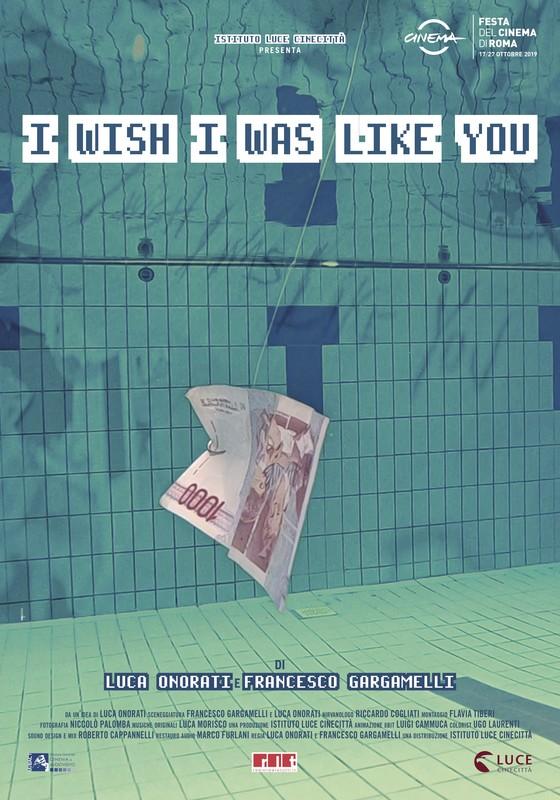 «I wish I Was Like You» is a documentary about the Nirvana concert that was held in Marino in the Province of Rome on February 22, 1994. But it is also a backwards journey through the '90s, conducted by the two directors, spectators of that era and that memorable event.
The Palaghiaccio (Ice Palace) in Marino, where the concert was held, now stands abandoned, dilapidated and sadly destined to become a supermarket. 25 years after Nirvana's last public performances and Kurt Cobain's death, the structure appears as a symbol of decadence but also becomes the point of departure for a celebration of those protagonists and a reflection on that historical period.
The general tone is semi-serious, ironic and sacrilegious: the two directors handle the subject of the memory in a light-hearted manner with the aid of personal archival material shot on VHS-C during the many wild nights they spent together when they were kids. The documentary is further enriched by a precious bootleg recording of the Nirvana concert, restored and remastered for the occasion.
«I Wish I Was Like You» is a true declaration of love to the filmmakers' youth and its most precious soundtrack: Kurt Cobain and Nirvana.
Director Biography — Luca Onorati, Francesco Gargamelli
Luca Onorati begins 19 years earlier as an assistant and then assistant editor on important Italian films. In 2004 he gets his first editing credits mainly in the world of documentaries.
He works on dozens of films that range from current affairs to nature, from politics to music, but his great passion is history and the use of archival footage.
In the meantime, he co-directs and directs various works, such as 'Jamaica Mon Amour', and 'London Town', that deal with reggae music and 'Antonio+Silvana=2', that is shown at the IDFA festival in Amsterdam and the Rome film Festival in 2011. In the same year, he begins working with Istituto Luce, which proves an intense working journey, from both a technical and a creative point of view.
In 2013 he edits the film 'Anija' by Roland Sejko that wins the David di Donatello for best feature-length documentary.
Since 2016, he has been working on numerous projects for filmmaking courses for university and high school students, and he is involved as a tutor in the Zavattini Prize organized by the AAMOD and Istituto Luce.
Francesco Gargamelli Born in Velletri in 1978.
In high school he discovers his passion for cinema that he pursues organizing the school film club.
He graduates from DAMS at the University of Bologna with a thesis on the documentaries and short films of Michelangelo Antonioni and goes on to study cinematography.
He studies dubbing, acting, and theater, but devotes himself in particular to dance: modern, classical, contemporary, dance theater and clowning, among other things, with the British choreographer-actor-mime Lindsay Kemp and with the French clown teacher MILOUD OUKILI.
His passion leads him to hip-hop and house dance. He frequents the most vibrant environments in the European hip-hop scene, studying in Paris, Brno, and Rome with the most renowned teachers in the world.
He dances at the ADIDAS STREET DANCE PARTY in 2010, the MTV Music Awards in Florence in 2013, ITALIA'S GOT TALENT 2015 in Italy, taking first place with the SPQR MegaCrew, and goes on to participate in the world finals in America in 2017.
He is currently a dancer, teacher and choreographer of hip-hop and house dance.
'I Wish I Was Like You' is his first work as a director.
submit your film to
almaty indie film fest