A Stray Dog's RUFF LIFE
Director: Tom McPhee

Country of origin: United States

Country of Filming: United States

Film Language: English

Category: 2021 Documentary (budget over $5k USD)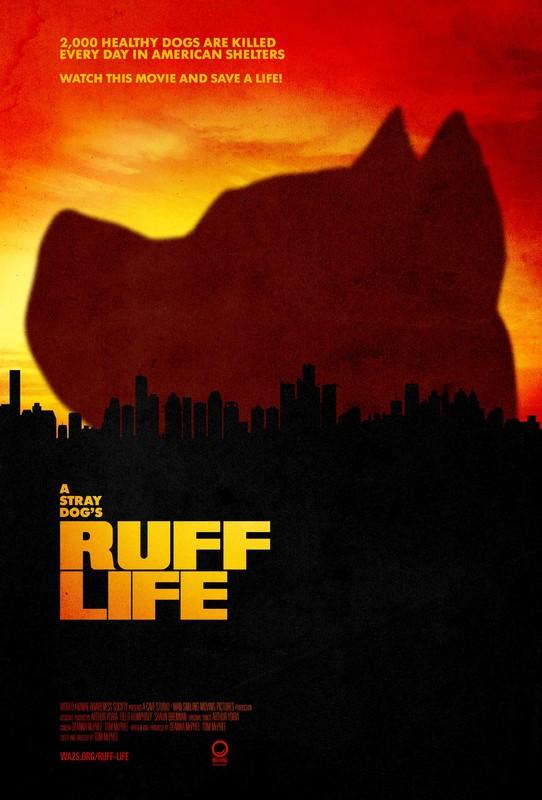 2,000 healthy dogs are killed every day in American Shelters.
And ordinary people becoming champions for the voiceless are re-writing what it means to be humane as they challenge institutions in charge in their communities..
In Detroit we meet Terri Sumpter, a local, full-time, extreme independent dog rescuer who has energized citizens through her rescuer efforts in videos and her advocacy work by protesting the treatment of animals at Detroit Animal Control and Michigan Anti Cruelty Society then is attacked by them and most of the rest of the independent animal rescue establishment in Detroit.
In Houston we meet Tawny Hammond an influential member of the nationally known Best Friends Animal Society team as she is having the support and resources they are offering refused by Houston SPCA after Hurricane Harvey resulting in a logistical catastrophe.
In Austin, Texas we see local humane leader, national pet advocate, and Austin Pets Alive!'s Executive Director Dr. Ellen Jefferson explain why Austin is different than other cities by refusing to kill animals simply because they are homeless, while pumping $156 Million into Austin's economy as companies use the humane metric as one advantage to moving their operations to Austin, Texas
Along the way two thousand healthy dogs are killed in shelters every day simply because they are homeless, as the rescue community fights with themselves as they are too afraid to address the real issues confronting them and prefer to spend time on protecting their own coffers and brand identity.
Filming more than 100 viral videos, activist filmmaker Tom McPhee sustained a nine year examination of America's homeless and stray dog population, interviewing municipal shelter leaders and independent dog rescuers confirming up to a million healthy dogs are being killed every year in American shelters simply because they are homeless.
Director Biography — Tom McPhee
Tom is a story-teller, creating original documentaries about human animal interaction. Tom produces and directs viral videos for the World Animal Awareness Society as they relate to animal rescue, with up to 100,000 people from around the world per day viewing over 500 videos from the ever-growing WA2S Films archive.
In 2009 Tom created and became Executive Director of the World Animal Awareness Society, he's an award winning producer & director of film, TV, and multi-language interactive media, and owns 2 media companies, Cave Studio and Man Smiling Moving Pictures. Tom's passion is to surround himself with people and tools that help him unlock and better understand life's mysteries.
Tom served as Show-runner and Host-Character for two animal centric TV miniseries' broadcast in Canada on the now defunct Toronto based Stornoway Communication's «The i-Channel» and their specialty niche, «Pet Network» — they were Tom McPhee's Rescue Journal and Rock & Roll Dogs in 2009.
Tom produced, directed and was principal creative force behind the multi award-winning documentary, An American Opera: The Greatest Pet Rescue Ever! (2008) chronicling the animal rescue efforts post Hurricane Katrina, with footage shot in New Orleans becoming part of a NatGeo, PBS Nature, and 2 Animal Planet specials in 2005.
Tom created and produced FLIXTOUR, the premier, nationally sponsored, college targeted, indie film tour — in the mid thru late 90's, lauded by indiewire, MovieMaker, Filmmaker and MovieLine magazines as the next 'thing' with sponsors as diverse as Pelle Pelle & Discover. FLIXTOUR achieved memorable successes, including launching indie icon Kevin Smith's ongoing & highly successful college speaking series, and more serendipitously, helping launch the comedy directing career of then almost broke Paul Feig (Freaks & Geeks. Bridesmaids, SPY). Paul wrote Freaks & Geeks while presenting his film, Life Sold Separately on FLIXTOUR in 1998.
submit your film to
almaty indie film fest