The coffin by Kadim Tarasov
Director: Kadim Tarasov

Country of origin: Ukraine

Country of Filming: Ukraine

Film Language: Ukrainian

Category: Short low budget Film (budget over $5k USD)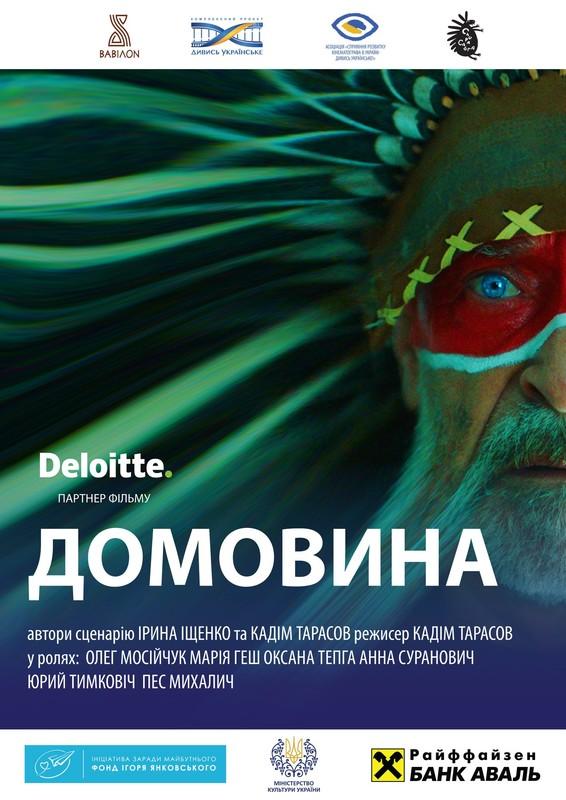 Ukrainian existential western. Having lost his family, the old Ivan is going mad, he colors his face with paints and puts on a goetic headwear made of feathers, he removes icon from the frame. Ivan builds himself a coffin with his own hands and prepares for meeting with the death. It seems nobody can bring his mind back. An unexpected meeting with a vagabond black dog changes his plans. Looking into the dog's eyes, Ivan comes round, he realizes that the death has arrived and meets it with dignity. The old man washes the paint off and takes away the headwear, he returns icons to the frames and disassembling the coffin, builds a doghouse for the dog. Ivan dies with a smile on his face.
Director Biography — Kadim Tarasov
Director, the founder of the production studio «Chupacabra production». Took part in the post production of «Vii» 3D, » The Rules of battle», «Gvardia»(The Guards), «Patsiki», «In search of Charlotte», «Lombard» and the others. The director has been widely known by his work in the show business as the director of the film «Poets do not sleep at night», «The Illusion», clips for music bands such as TOL, «Antityla», TNMK, «Otorvald»; for such singers as Gaitana, Loboda, Arsen Mirzoyan.
Director of the short film «An Ordinary Morning» (2018) and «The Coffin» (2019, film under production).
submit your film to
almaty indie film fest