Rumori by SÄMEN
Director: SÄMEN

Country of origin: Italy

Country of Filming: Italy

Film Language: Italian

Category: Short low budget Film (budget over $5k USD)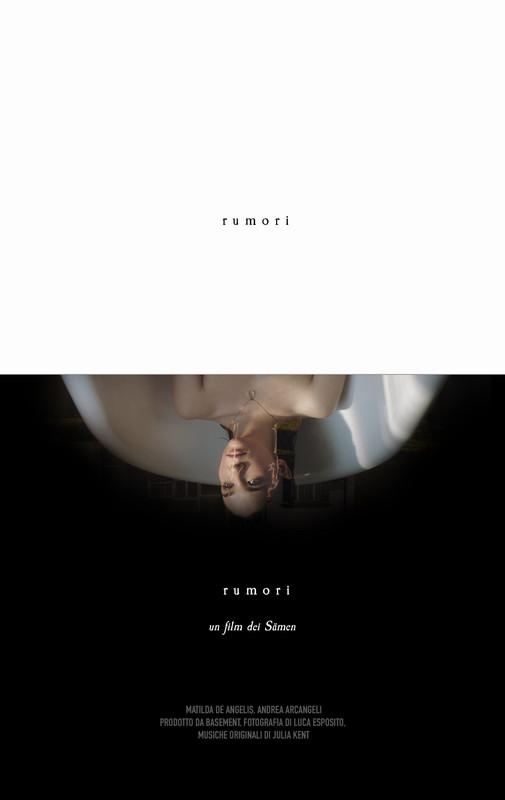 Visually exploring the emotional complexity of a breakup, Rumori has at its core how the lack of understanding and communication between two people can destroy a relationship. Introspective, subtle and beautifully melancholic, the short film stands as a summary of the endless conversations and sleepless nights experienced as two people gradually drift apart and disappear from each other's minds.
Set in a house in the Italian countryside, we find the characters in the film, played by Andrea Arcangeli and Matilda De Angelis, stuck in a loop of internal arguments. They share the same space, yet they are unable to see and perceive one another. They live for each other, yet they are blind to each other's needs. Feeling trapped and alone within this space, the house becomes a metaphor for their stagnant and decaying relationship.
As a true reflection of our world, Rumori argues that to stand still is to disappear. The only way out of a toxic dynamic is to embrace change, transform and move forward.
Director Biography — SÄMEN
SÄMEN is an Italian directing duo formed by Ludovico Amen Galletti e Sami Schinaia. In tune with current international trends, they bring their vision to life through their own unique take on cinematography, color grading, editing and casting.
They began their journey into filmmaking by directing music videos. In 2011 they shot their first short film, Hanksville — winner of the 2012 Vimeo Shorts Awards. In 2013 they landed their first advertising production for Audi as second directing unit with Federico Brugia, produced by Filmmaster Milano.
At the end of 2014 they set up SÄMEN, focusing primarily on direction across advertising, narrative and music videos. Between 2015 and 2017 they worked on several international campaigns for brands such as Nike, BMW, Yamaha, Beck's and Lamborghini. They have also collaborated with some of the most established ad agencies worldwide, including Saatchi & Saatchi, DLV — BBDO, Vice and Droga 5. In 2017 they signed exclusive representation worldwide with Stink International and Caviar.
submit your film to
almaty indie film fest