Wasteland by Latifa Said
Director: Latifa Said. Production Budget: Over $5k USD. Country of origin: France. Country of Filming: France
Short low budget Film (budget over $5k USD)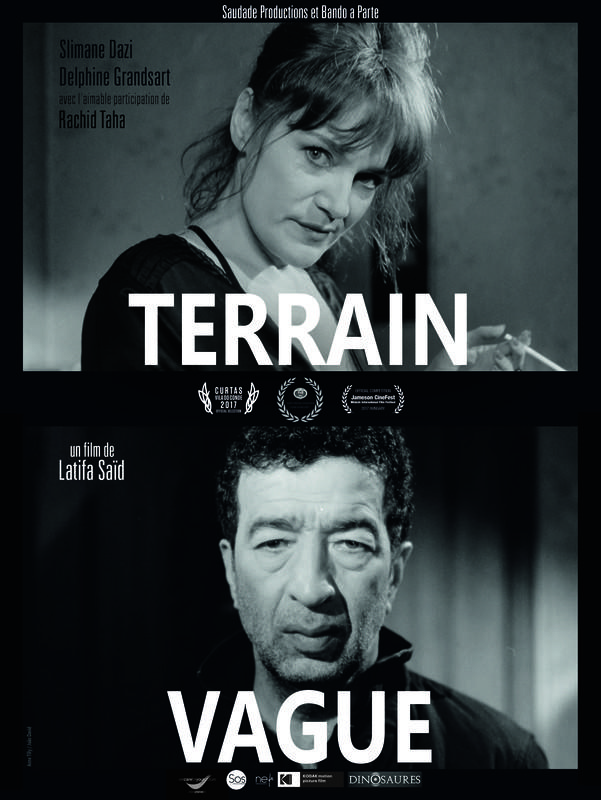 Suburbs of a big city. One worker from Maghreb feels uncomfortable with women. Ambivalent, either he's fascinated by them, or they make him afraid. When he meets a hooker, he tries to surpass his complex, discovering his own sexuality.
Director Biography — Latifa Said
I worked ten years as social worker and teacher. I could touch several different cultures and get richer as a human being. But I missed terribly the creative process, I felt I needed to take another way. So I took classes of professional photography and I worked for the press, notably for Télérama and GéoAdo, but also for some organisations like The League Against Cancer and The City of Paris. My choise of getting close to photography was really thought, because I knew that if I wanted to make movies I had to knew and understand before the visual language. I kept doing photography but at the same time writing screenplays, both for short and feature films. I tried several screenplay contests till the day a door was open. My screenplay of the short movie « Jours Intranquilles » won the first prize of the SIRAR found at the International Film Festival of Aubagne. I was going to direct my first movie on a professional level.
Director Statement
I grew up inside the arab-muslin culture, where sex is tabu. We don't speak about it, on ignore it. We do like it didn't exist. However, spaces are sexualised : women in one side, men in the other. In Wasteland, for example, the bar is clearly a male space. The owner is a man from Maghreb, the clients are none but maghrebin working on a near construction site and living not far from the place. When Rita enter the bar, she defies the rules. All clients are in shock by her attitude.
By the character of Omar, I try to show the sexual and sentimental misery of those men. They don't know what a woman is, they are on the fantasy and the fear. They didn't had any sexual education. Thet always lived inside patriarchal and religious societies who considered sex outside marriage totally forbidden. How, on these conditions, can one live a happy and blooming sexuality ?
When those men arrive in Europe, they are disoriented. They don't understand how women's body can be as much shown. Sexuality is not denied anymore, on the contrary it is exposed to everybody's eyes.
Since Omar meets Rita, his desire wakes up and, at the same time, that makes him afraid. He doesn't know how to deal with it. He becames vulnerable.
Wasteland his, to me, the dead sentimental ground of those men from Maghreb. Nothing can grow on it. There's nothing to flourish. The land is full of rocks, muddy. It's an abandoned and deserted place, without life.
submit your film to
almaty indie film fest