The Kifffness — You Say You Love Me ft Tawanna Shaunte
Director: Quinton Lavery.South Africa. Production Budget: 2,700 USD
Music Video (budget under $5k USD)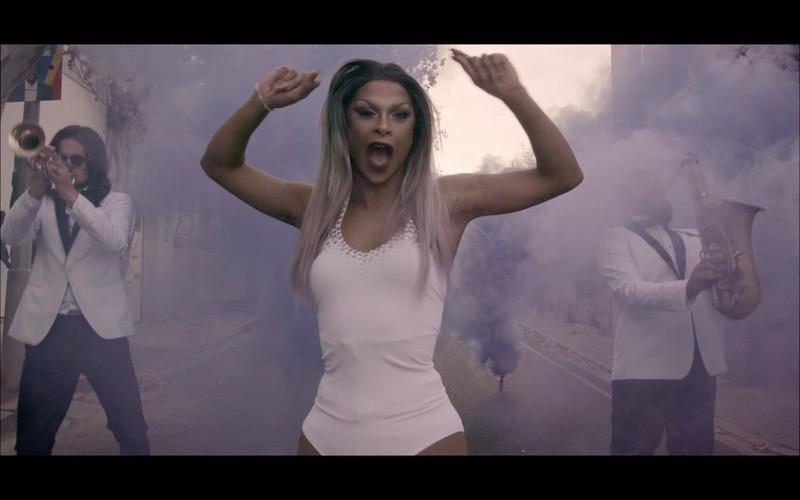 Music video for The Kiffness ft Tawanna Shaunte, starring Manilla Von Teez and shot in De Waterkant, Cape Town. The music video is all about supporting the LGBTQIA community and being proud of who you are.
Director Biography
Quinton started his filmmaking career at 14 years old, when he hooked up two video machines to edit his home made films and skateboarding videos. Since then he has been working tirelessly towards perfecting his passion.
Along the way Quinton has won MK Music Video Awards, Loeries and a Pendoring while at the same time accumulating a sizeable Blu-ray collection.
Whether it's dressing bands up to look like Afrikaans Tannies (Aunties) from the 80's or making a professional athlete do 20, three minute long takes to get the perfect shot, he is always smiling. That's if you can see his smile through his thick, lumberjack beard. Known for starting the bearded tattoo guy trend in Cape Town (not really), Quinton has done music videos for some of South Africa's top bands.
His first branded content commercials, which were a collaboration with South African comedy duo Derrick Watts and the Sunday Blues, and Saatchi & Saatchi, for Effiflu C, won three Silver Loeries in 2014.
In 2012 Quinton also released his first full length comedy feature film "Casting Me…" which went to numerous film festivals and was distributed on DVD in the US and on VOD all over the world.
In 2015 his simple but perfectly crafted music video for Francois van Coke & Karen Zoid, hit 1 million views on Youtube in less than 6 months and won a Silver Pendoring Award for Craft Directing.
submit your film to
almaty indie film fest