«Save»
Director:Iván Sáinz-Pardo. Munich, Germany. Production Budget: 100 EUR.
Category: No-budget short film (budget under $3k USD)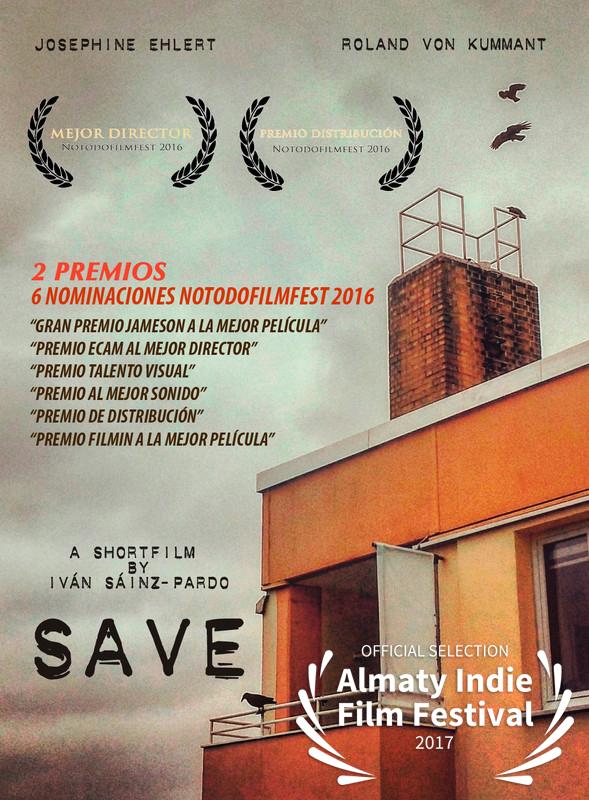 Dawns. A baby breaks the silence.
Director Biography
Iván Sáinz-Pardo (Madrid, 1972) is licensed in direction of cinema and television by the prestigious School of Cinema of Munich (HFF MÜNCHEN).
With only a handful of shorts and more than 150 prizes in film festivals of the whole world, he has monopolized the attention and the international recognition of the public and the critique.
He has got a prenomination to the Academy Awards (Oscar), one nomination to the «Deutscher Kurzfilmpreis» (German Oscar) for «Schneckentraum» and the prize for the best European short with «Simones Labyrinth» in the International Festival of Fantastic Cinema of Brussels. It won also the «Shocking Shorts Awards » as best short in Germany and Sainz-Pardo was invited to make a Film Master in Universal Studios in Los Angeles.
Recently works as Content Manager of Stock Footage in Framepool, works as filmmaker and prepares his first feature film debut.
submit your film to
almaty indie film fest