«Destroy Madrid»
Director: Joseba Alfaro. Spain. Production Budget: 2,500 EUR.
Category: Horror / Sci-Fi Short (budget under $5k USD)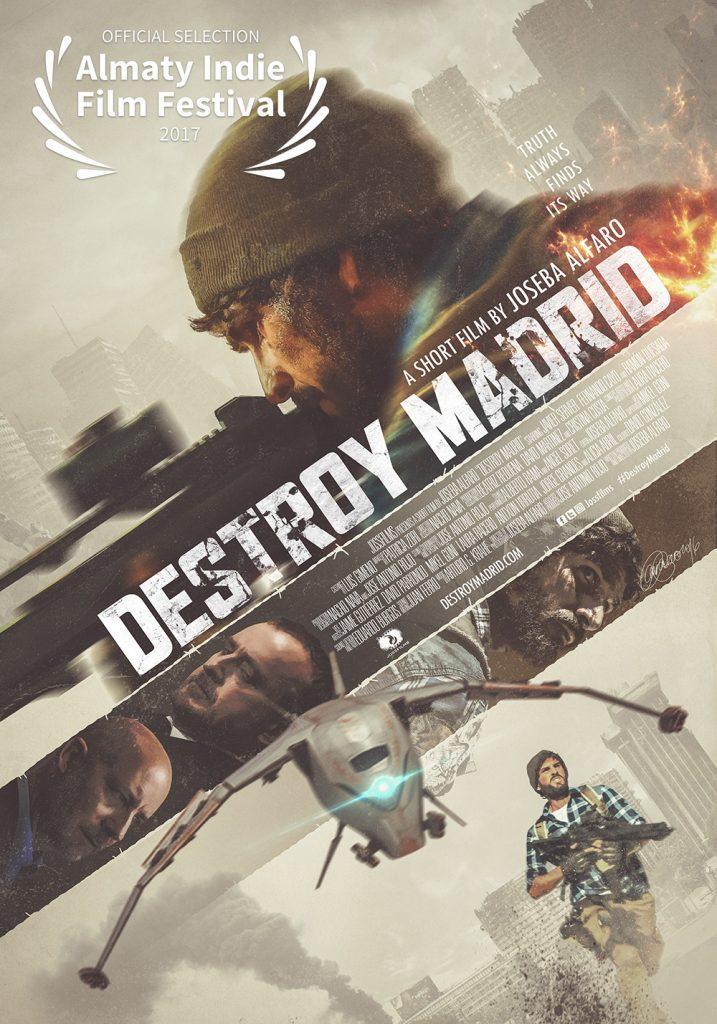 Year 2030. Lay (Javier Server) stands in the middle of a deserted and ravaged Plaza de Colón (Madrid) holding an assault rifle.
While Lay tries to escape carrying a mysterious device, he tells us how the governments turned their backs on the citizens and how the city became a battlefield. But to run away, he will have to face some drones that haunt him.
Will he achieve the mission and return with the other survivors to give back the control to the citizens?
submit your film to
almaty indie film fest