Destiny Deferred: The Mikhail An Story by Brian I Song
Director: Brian I Song

Country of origin: United States

Country of Filming: Greece, Kazakhstan, United States, Uzbekistan

Film Language: English, Modern Greek (1453-), Russian, Uzbek

Category: Documentary (budget over $5k USD)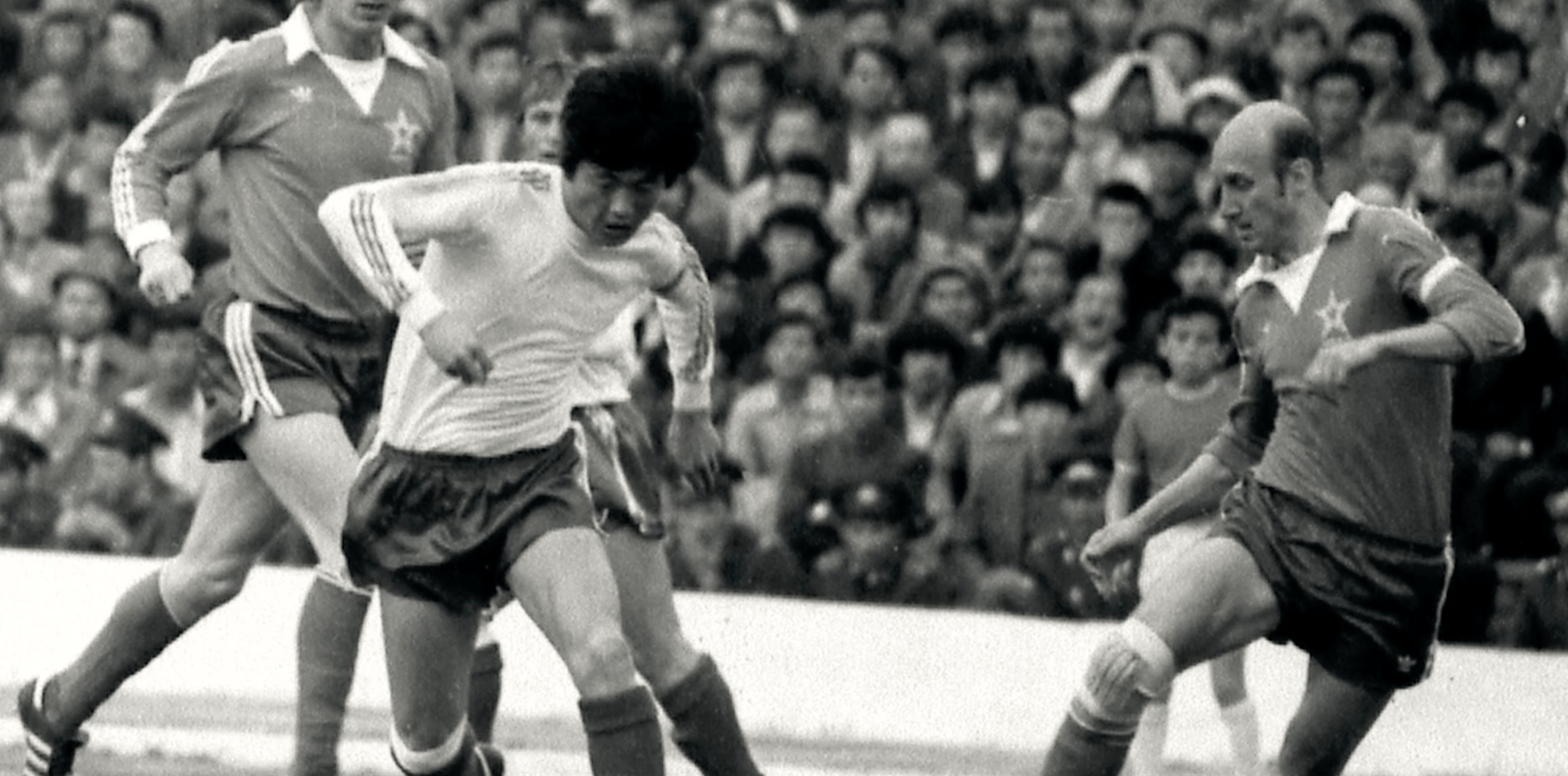 The tragic story about the greatest football(soccer) player that most have never heard of. Mikhail «Misha» An was the descendants of the Koryo Saram, Koreans living in the Russian Far East, who were forcible removed by Joseph Stalin and persecuted during war times. They went through many obstacles, but through perseverance they were able to fight through and be accepted. Misha went through a similar journey. Labeled too small to play, he had to work harder to be able to compete with other players, but ultimately he was able to achieve success as he was selected captain of his club team and selected to this Soviet National Team. But August 11, 1979 – who unknowingly sealed An's fate. Mikhail never liked flying. He almost didn't take the fateful flight. That day, Leonid Brezhnev's flight path was ordered cleared of all commercial flights – leaving the other routes dangerously over-crowded. His plane was involved in a mid-air collision with another plane. Everyone on the plane perished on that fateful day.
Director Biography — Brian Song
Brian Song is a NY based filmmaker of Korean descent. Born in Philadelphia, he is a proud graduate of Florida State University, where he majored in Communications. Brian has recently completed his first feature documentary «Destiny Deferred: The Mikhail An Story,» a tragic story about Mikhail An, an Uzbek football player of Korean descent. Brian loves to explore Korean Diaspora stories and is currently developing a documentary about Korean-Japanese Baseball player Isao Harimoto, the only person to play professional baseball who survived the atomic bomb in Hiroshima. He is also an avid world traveller and currently (as his day job) is the executive producer of his production company Good One Inc, where he works with such brands as Proctor & Gamble, Humira, truTV, Nickelodeon, Subway, Garnier, etc.
Director Statement
The idea for Destiney Deferred: The Mikhail An Story actually started back in the late 80's and early 90's through my parents. My parents were 1st generation Korean immigrants here in the US and wanted to explore the potential of doing an import-export business in the Soviet Union. I remember tales of their first dinner party they arranged for their potential clients and they hired a traditional Korean dance team from Uzbekistan. This sparked my curiosity as a child, as I wondered how could there be Koreans in Central Asia and yet they didn't speak the native language. Through the advent of maturing and the internet, I found out in my 20's that the Koreans in Uzbekistan were actually descendants of Koreans who lived in the Russian Far East, who were forcefully resettled in Uzbekistan. Russia was at war with the Japanese at the time and Stalin's Reign of Terror was also implemented on these people. The Koreans suffered many hardships, like starvation, diseases, discrimination, but they were able through hard life, to assimilate into Russian/Uzbek society and become quite successful. So in November in 2015, I wanted to find a narrative based on my curiosity of these people and my interest in Korean Diaspora. I was able to find a Korean-Uzbek in South Korea, who was able to connect me with the Korean-Uzbek Association in Tashkent, Uzbekistan and I went looking for my story. On my second day in Tashkent, I met an old man named Dmitry An. Dmitry was the first Korean to play in the Premiere Soviet Football League and he told me about his story and about his brother Mikhail. Since I was an avid follower of sports, I really gravitated to Dmitry and this story. He talked about his little brother, who was a very successful athlete, where he was captain of his club team, part of the Soviet Olympic Team, and was given an MVP trophy by Henry Kissinger during the Soviet tour of the USA. I also learned that Mikhail and his club team Pakhtakor perished in a mid collision flight traveling to Belarus. The crash was a national tragedy for the Uzbek people and even after 40 years, I was able to see how the crash still was affected the Uzbek people today. After a 3 week trip in Uzbekistan and Kazakhstan, I returned back to the United States and I made a commitment to create a documentary about Mikhail An. So after 3 years of working on this documentary, a few bitcoin, time, money, and personal trials, I was able to complete this film for the 2019 film festival season. This documentary is a multi faceted story. It is a war story, a love story, a story about friendship, family, tragedy, pain, grief, and many other human emotions. I hope that the viewer will appreciate this documentary as I believe that we can all resonate to the story of Mikhail An.
submit your film to
almaty indie film fest