Dream team by Philipp Abryutin and Maxim Zykov
Director: Philipp Abryutin and Maxim Zykov

Country of origin: Russia

Country of Filming: Russia

Film Language: Russian

Category: Feature Film (budget over $100k USD)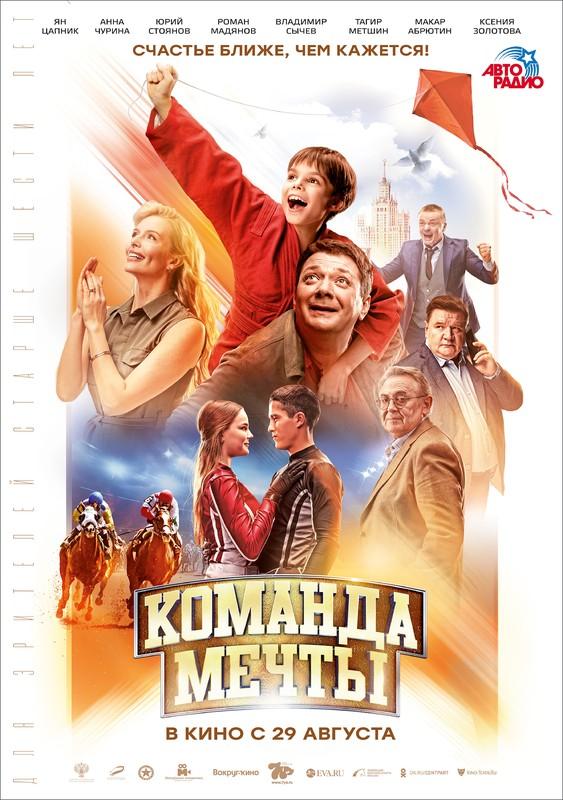 An amazing story of TV commentator Stepan Vershinin, who was fired from central sports tv station. Searching new job, he gets to the youth racing on horses competition, where he meets young jockeys Arthur and Katya, modern Romeo and Juliet. They have to choose — victory or love. Vershinin also will have to find an answer to the most difficult question, what is more important for him — family and love or career and former glory?
Director Biography — PHILIPP ABRYUTIN
PHILIPP ABRYUTIN
Director and producer of the «Dream team» movie (2019, Russia), 85 min.
Biography
Philipp Abryutin was born in 1986 on Russian Far East, Chukotka region.
He studied film directing in All-russian state film institute (VGIK) in 2003-2008, Now he is studying for PhD graduation and writing thesis in VGIK about film dramaturgy.
From 2010 to 2013 he was working at the Russian television.
Since 2013 — Co-Chairman of the Youth Center of the Russian Film Union and General Director of the Producing Centre «Youth Initiatives».
Since 2017 — program and artistic director of the International Arctic Film Festival «Golden Raven».
Member of Secretary of Russian Film Union, Head of creative projects department.
submit your film to
almaty indie film fest