The Sorrow of our House by Kirsten Gainet
Director: Kirsten Gainet

Country of origin: Russian Federation

Country of Filming: Georgia, Kazakhstan

Film Language: Georgian, Russian, Turkish

Category: Documentary (budget over $5k USD)

Runtime: 25:00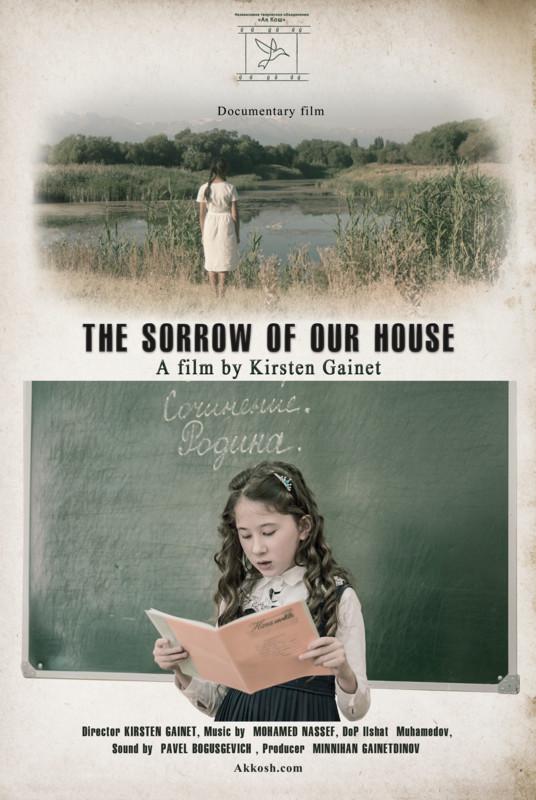 Firuza, a ten-year-old girl, writes an essay in Russian entitled "Homeland". She asks her grandmother Mushkinaz to help her. The old woman tells the story of her hard life, about the childhood in Georgia and the life in Kazakhstan after the repressions of Meskhetian Turks in 1944.
Director Biography — Kirsten Gainet
Kirsten Gainet is a film director, director of photography, script-writer and producer of Independent Creative Union "Akkosh" studio.
She was born in 1989 in Inzer village, Republic of Bashkortostan (Russia). In 2015 she graduated from St.Petersburg State University of Film and Television (faculty of photography arts) and St.Petersburg State University of Culture and Arts (faculty of cinema/photography arts).
She is a photo editor, laureate and participant of Russian photo contests and exhibitions. More than that, Kirsten Gainet is the participant and award winner of prestigious international and Russian film festivals.
submit your film to
almaty indie film fest