Slurp by Florent Hill
Director: Florent Hill

Country of origin: France

Country of Filming: France

Film Language: French

Category: No-Budget Short Film (budget under $3k USD)

Runtime: 4:14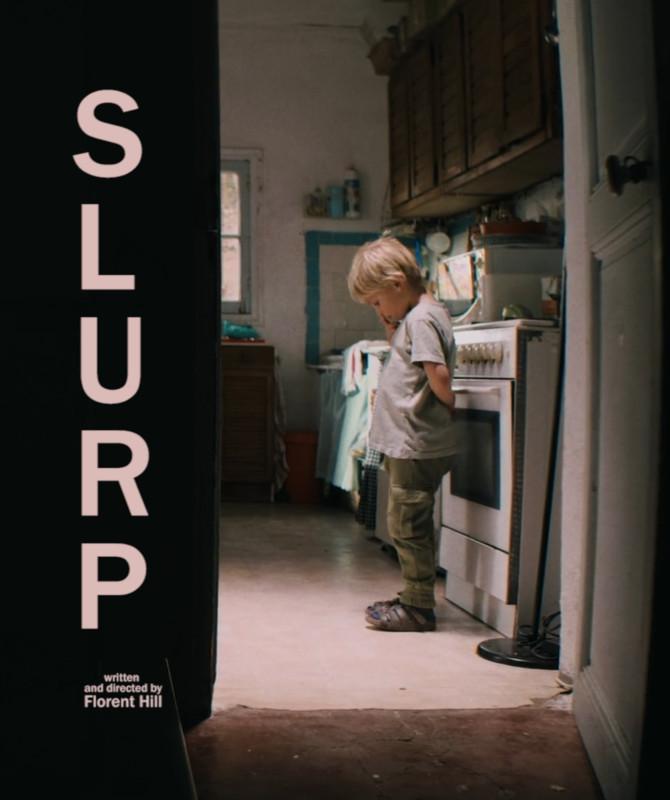 Grandson tries to fix an annoying eating habit his grandmother has.
Director Biography — Florent Hill
Florent Hill grew up in Nice, where he first blossomed into judo practice, becoming a top competitor and junior French champion. Concluded in the French team, he moved to Paris to join the national training centers. He trains at night and
attends law classes at the University of Paris 2 during the day. Soon he discovered reading, then writing, theater, opera. He realizes he has a lot to discover, to read and to look for who he is. He left the training rooms for libraries and cinemas, and
continued his law studies, obtaining his master 1 at the University of Oxford. At the age of 21, enrolled in a Master 2 at the Sorbonne, he discovered theater in the classes of Raymond Acquaviva. He decides to learn the profession of actor and
director, a vocation in which he flourishes.
He plays in several staged by Raymond Acquaviva. In 2014, he met Irina Brook, who hired him at the Théâtre National de Nice. He returned to his hometown and worked with Mrs Brook on the development of theater in thepoor neighborhoods of Nice. He also worked with Hovnatan Avedikian on the show Esperanza, premiered at the Théâtre National de Nice in 2015, then in Avignon in 2017. Hired on short films, he goes back to Paris, integrates the Adequat casting agency and plays the main roles of the films of Lily Papalmitiades (Garry), Julian Alexander (Léo) and Akaki Popkhadze, his childhood friend. Then Florent is hired on features and TV shows (Spiral, Je sais tomber, Falco, Le Brio…)
Florent wrote and directed her first short film, «Comme un chant du monde» in June
2017. Then «Appartement n ° 4», which earned Nolwen Cosmao the interpretation
prize of the festival No Gynophobie chaired by Lisa Azuelos; «I'm 10 euros», who
won the Nikon Film Festival 2018 School Prize, presented by Emmanuelle Bercot
and Pierre Niney; and «Slurp» a silent little movie in which plays his grandmother,
a small colorful fable.
submit your film to
almaty indie film fest