Battledream Chronicles: A new beginning by Alain Bidard
Director: Alain Bidard

Country of origin: France

Country of Filming: Canada, France, Martinique

Film Language: English

Category: Best Web Program / Web Series

Runtime: 24:00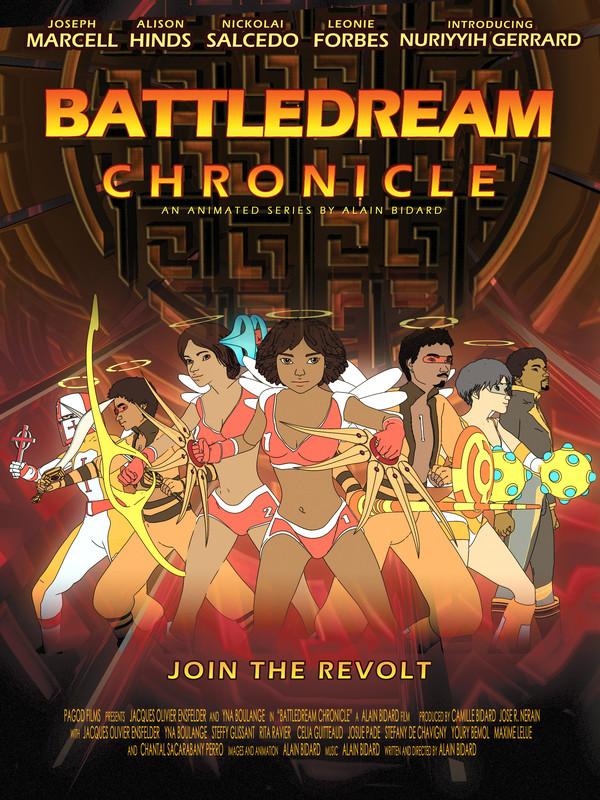 Syanna, a young black Caribbean girl, wakes up amnesic in an Afrofuturistic world where she has been enslaved by the global colonial empire of Mortemonde. Every day, she is forced to collect 500 experience points or XP for her master in the Battledream, a dangerous video game in which players die for real. With a kill switch implanted in her body and her limbs replaced by bionic parts controlled by the master, escape seems impossible. When she is offered a chance to learn in secret how to hack and control the technology used to enslave her, Syanna realizes that not everything is lost. But her master, driven by his lust for wealth and political power, is making the slave conditions harder and harder. And planning a rebellion while fulfilling her slave duty is getting more and more challenging. Will Syanna succeed in regaining her freedom?
Director Biography — Alain Bidard
Alain Bidard is an animation film director who has worked in Martinique for 17 years. In 1999, he graduates from SUPINFOCOM, one of the best 3D animation schools in Europe. His graduation film, «Pixies», is nominated in many festivals in Europe.
Between 2000 and 2015, he directs many short films, documentaries and live action films winning many nominations and many awards worldwide.
In 2015, Alain Bidard releases his first animation feature film and the first animation feature ever made in the Caribbean, "Battledream Chronicle", a afrofuturistic feature film that become one of the most awarded French animation feature films with 20 awards and more than 70 nominations worldwide.
submit your film to
almaty indie film fest